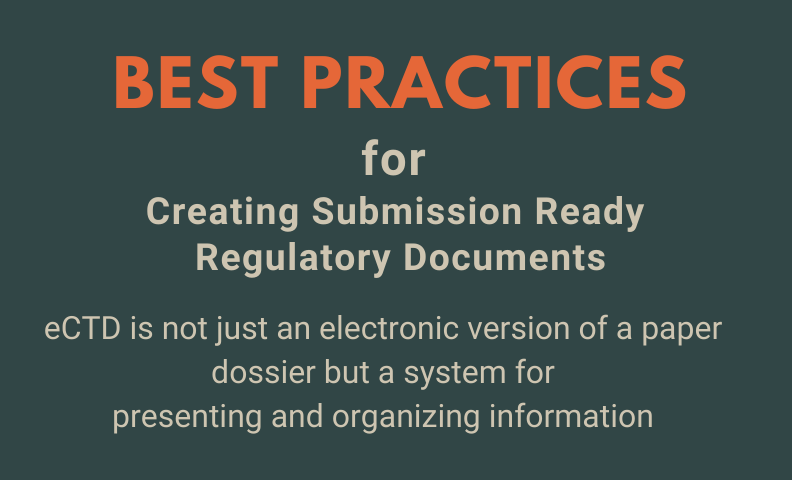 Best Practices for Creating Submission Ready Documents
eCTD is not just an electronic version of a paper dossier but a system for presenting and organizing information. Read on to learn more about best practices for creating submission-ready regulatory documents. 
How to Create Submission-Ready Regulatory Documents
Adopt
Adopt an eCTD format and integrate it into a report format. Keep in mind the 4 subgroups:
Clinical

Non-clinical

CMC

Labeling
Institute
Institute a formal reporting process for the following documents:
Process Development

Process Characterization

Process Validation

Control Strategy
Think
Think ahead and keep your regulatory submission in mind when characterizing process, doing risk assessments, and determining critical process parameters and critical raw materials.
Utilize
Utilize existing e-Notebook software for ease of searching for reference documents and experiments.
Standardize
Adopt QbD best practices when developing processes.
Key Advantages of utilizing eCTD
Reduce costs

Increased value

Streamline workflows

Facilitate collaboration

Re-use components

Support lifecycle management

Effective mechanism for information sharing

Save time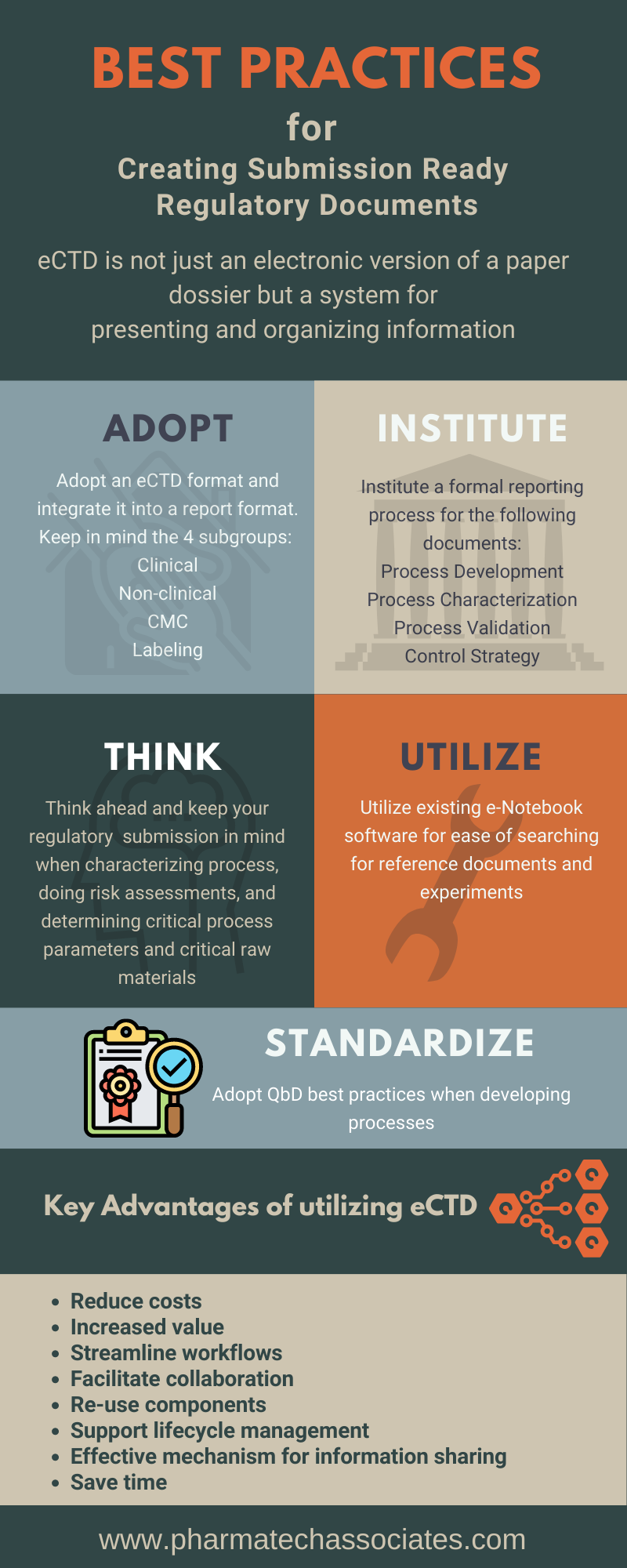 You may be interested in the following article:
A Comparative Framework Between New Product and Legacy Product Process Validation
This paper is a comparative analysis between the application of the FDA Process Validation Guidance (2011) to new products and legacy products.