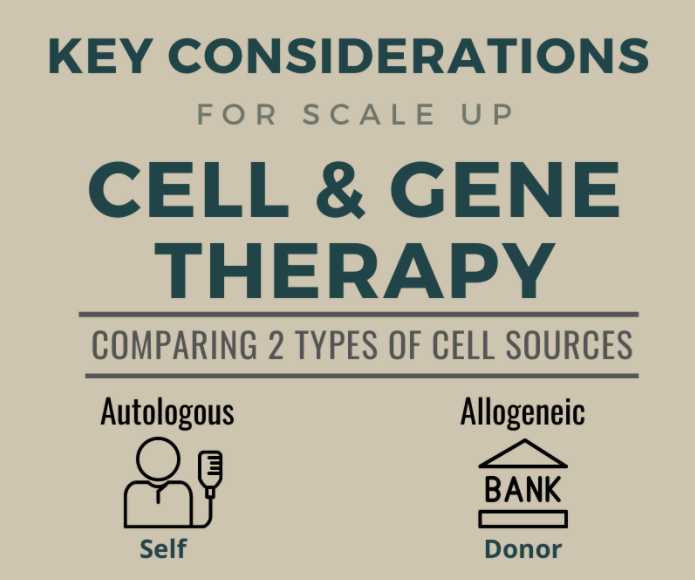 Key Considerations for Scale Up Cell & Gene Therapy
Autologous vs Allogenic Cell Sources
Autologous Cells
Cost: Patient-derived cells are more expensive to obtain, resulting in high cost to patient.
Logistics: Complex logistical requirements impact timing to the patient.
Cell Condition: Patient-derived cells can be compromised and unhealthy.
Eligibility: Donor eligibility is not required but product labeling requirements apply per CFR Part 1271.90
Scaling: Highly manual and open nature of processing requires aseptic processing operations. Need for scale-out rather than scale up.
Allogenic Cells
Cost: Donor derived sales are readily available.
Logistics: Similar to traditional biologics. Cell stocks are readily available.
Cell Condition: Donor derived cells come from healthy patients.
Eligibility: Donor and screening testing required per 21 CFR part 1271.
Scaling: Similar to scaling up mAb production in that volume can increase easily. Only challenge is when DNA is introduced.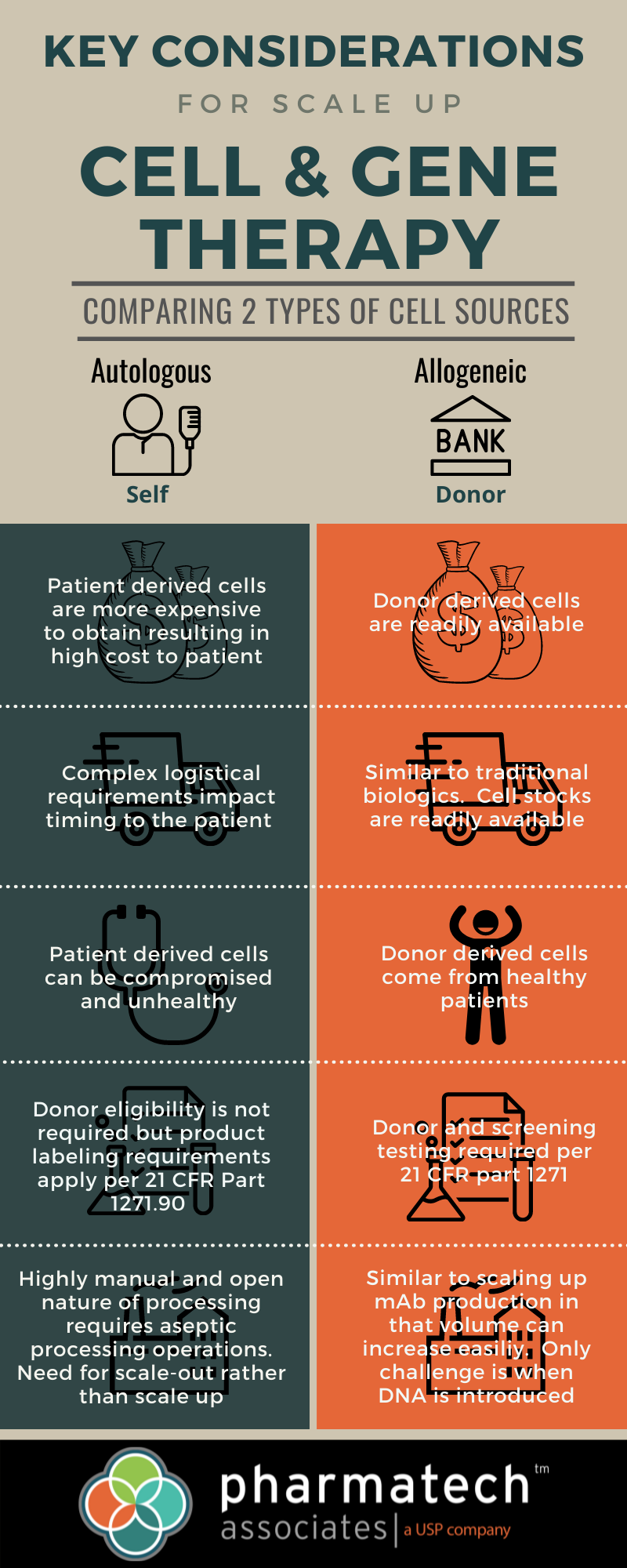 You may be interested in the following article:
A Comparative Framework Between New Product and Legacy Product Process Validation
This paper is a comparative analysis between the application of the FDA Process Validation Guidance (2011) to new products and legacy products.