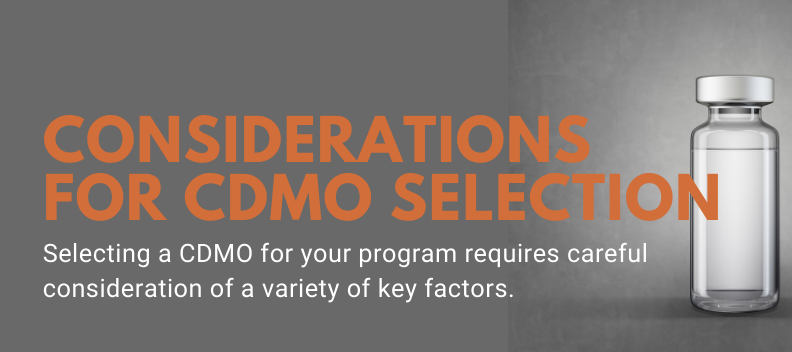 Considerations for CDMO Selection
Selecting a CDMO for your program requires careful consideration of a variety of key factors. Let's examine some of those factors.
Geography
A CDMO in close proximity encourages increased collaboration which is essential in multi-unit operation processes with tight specifications.
Capacity
Consider the impacts of a failed run. Choosing a CDMO that has enough resources to build in time for a replacement run can mitigate risk in the event of a failed run.
Cost
Have you unearthed any hidden costs? Consider geographic location, degree of experience, communication style, and level of potential oversight before signing on the dotted line.
Experience
Does your CDMO partner have a longstanding track record of service and quality? CDMOs that can recruit and retain the best talent can ensure the quality of its product.
Range of Services
Consider small to medium sized CDMOs. Many are capable of moving products from clinical trials through commercialization and are often more agile than their larger competitors.
Culture
A CDMO's culture must align with that of the drug sponsor's. Are they detail oriented? Do they promote honest and upfront communication?
Equipment
A DCMO's scaling methodology should be well established and characterized. Having a qualified scale down the model is an indispensable tool.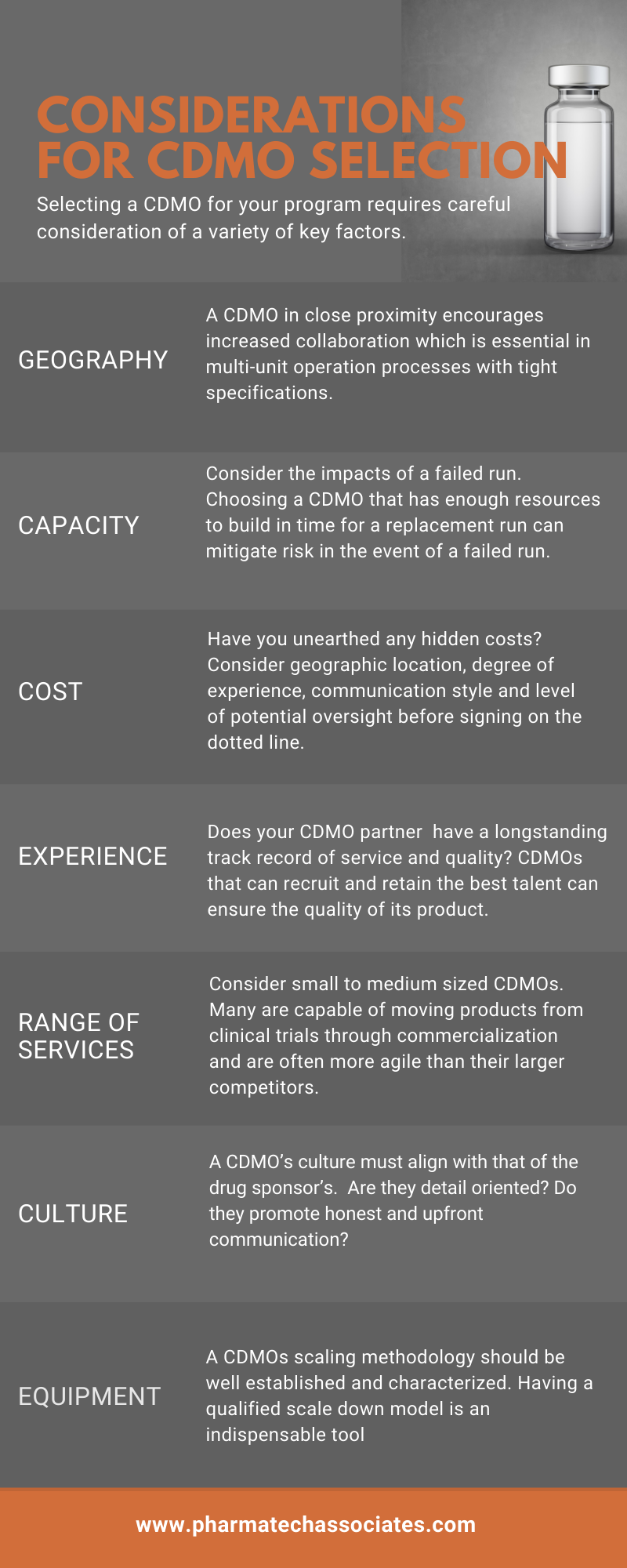 You may be interested in the following article:
A Comparative Framework Between New Product and Legacy Product Process Validation
This paper is a comparative analysis between the application of the FDA Process Validation Guidance (2011) to new products and legacy products.