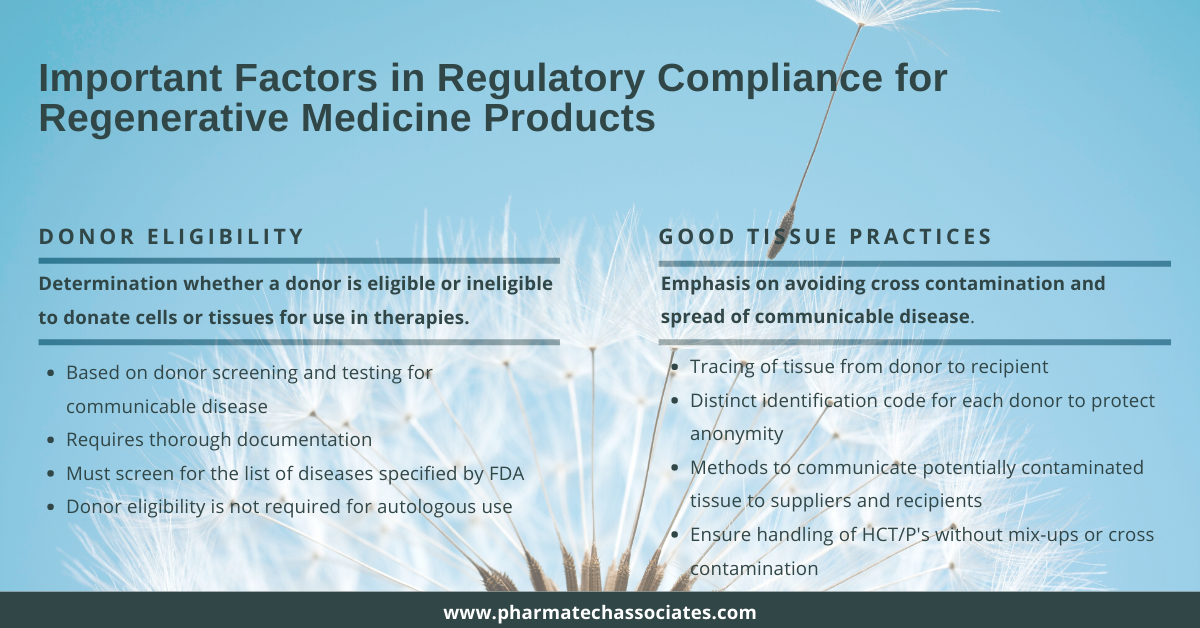 Important Factors in Regulatory Compliance for Regenerative Medicine Products
Two Important Factors for Complying With Regenerative Medicine Regulations
Donor Eligibility
Determining whether a donor is eligible or ineligible to donate cells or tissues for use in therapies.
Based on donor screening and testing for communicable disease
Requires thorough documentation
Must screen for the list of diseases specified by FDA
Donor eligibility is not required for autologous use
Good Tissue Practices
Emphasis on avoiding cross contamination and spread of communicable disease.
Tracing of tissue from donor to recipient
Distinct identification code for each donor to protect anonymity
Methods to communicate potentially contaminated tissue to suppliers and recipients
Ensure handling of HCT/P's without mix-ups or cross contamination
You may be interested in the following article:
A Comparative Framework Between New Product and Legacy Product Process Validation
This paper is a comparative analysis between the application of the FDA Process Validation Guidance (2011) to new products and legacy products.