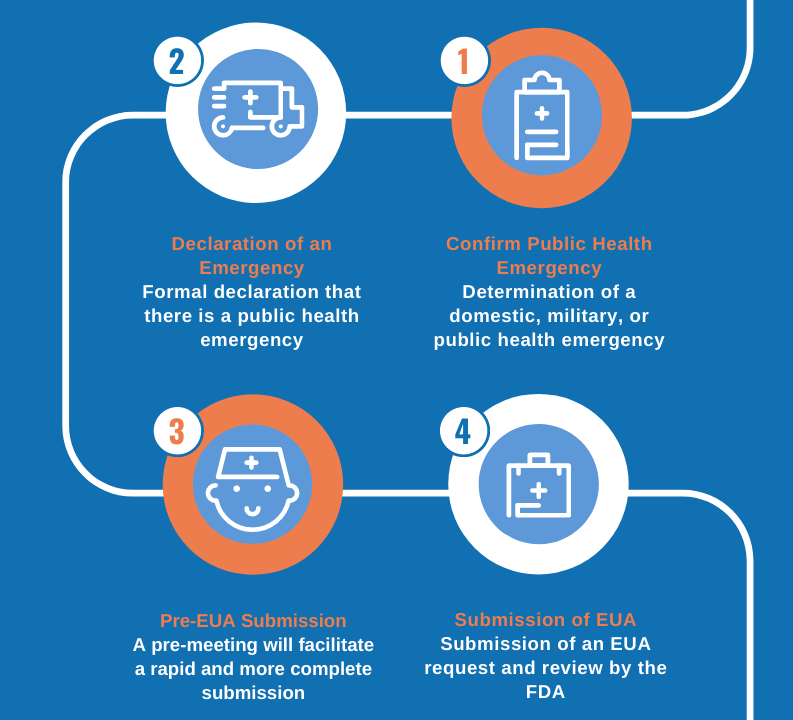 Navigating the FDA's Emergency Use Authorization Process
Step 1: Confirm Public Health Emergency
First, determination of a domestic, military, or public health emergency must be confirmed.
Step 2: Declaration of an Emergency
Once a formal declaration of a public health emergency has been made, the EUA Submission process can begin.
Step 3: Pre-EUA Submission
A pre-meeting will facilitate a rapid more complete EUA submission.
Step 4: Submission of EUA
This involves submitting an EUA request to be reviewed by the FDA.
Step 5: Approve/Reject EUA
After reviewing the EUA application, the FDA issues a formal approval or rejection.
Step 6: EUA Termination
Once the public health emergency has ended, the EUA terminates.
Step 7: Begin Formal Regulatory Submission
The FDA encourages further development of products, working toward FDA approval.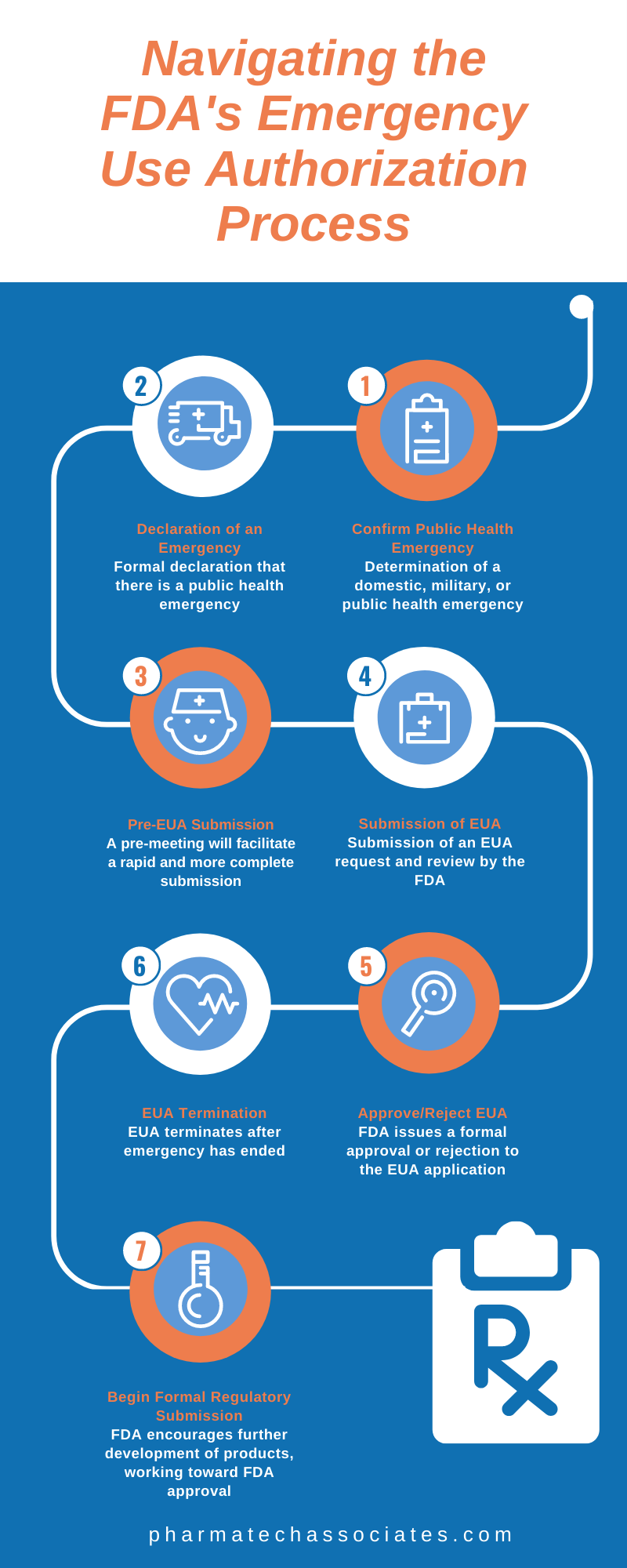 You may be interested in the following article:
A Comparative Framework Between New Product and Legacy Product Process Validation
This paper is a comparative analysis between the application of the FDA Process Validation Guidance (2011) to new products and legacy products.