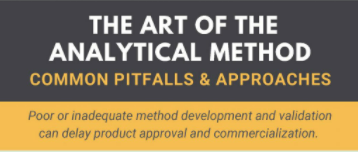 The Art of the Analytical Method
Common Pitfalls & Approaches to the Analytical Method
Poor or inadequate method development and validation can delay product approval and commercialization. Let's examine some common problems and pitfalls that are encountered in method development and validation.
You've Selected Only One Reagent Vendor Or Kit
Having a larger pool of reagents and kits from different vendors allows for a more nimble and robust method.
You Only Have One Analyst Who Can Run The Assay Adequately
Unlocking underlying method issues is looking at analyst variability. Move away from the "golden child" methodology and develop methods that can be performed by multiple analysts; achieving similar results.
You Feel That Performing Reagent Qualification is Unnecessary
Appropriate lot-to-lot qualification of critical reagents can mitigate variability of a method.
You Feel That Product-Specific Reference Material is Unnecessary
Incorporating product-specific reference material or sample is critical in confirming the suitability of the test method for its intended purpose.
You've Set a Generic Acceptance Criteria
Wide or inaccurate sample acceptance criteria often result in obtaining inaccurate sample results.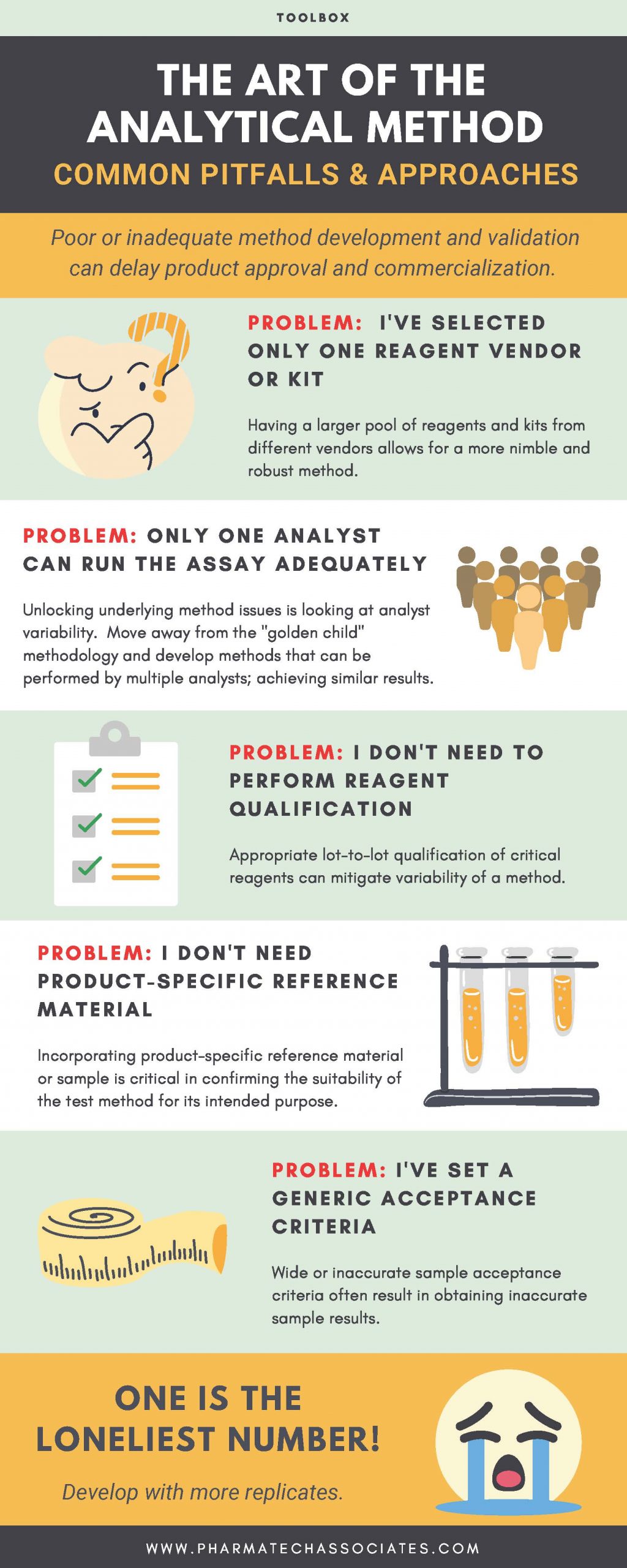 You may be interested in the following article:
A Comparative Framework Between New Product and Legacy Product Process Validation
This paper is a comparative analysis between the application of the FDA Process Validation Guidance (2011) to new products and legacy products.