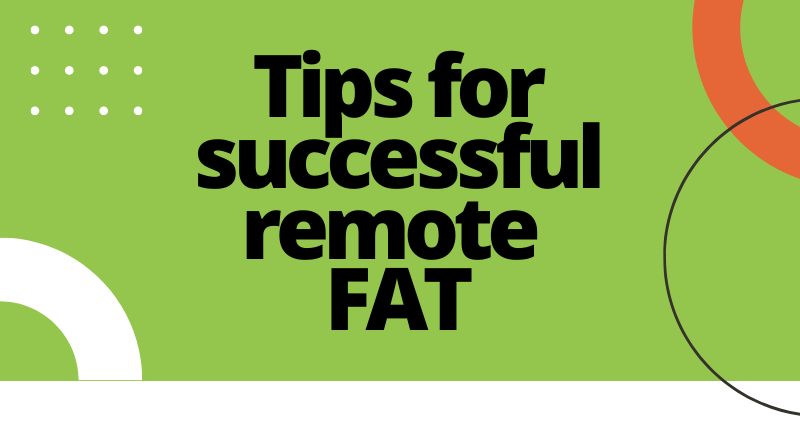 Tips For Successful Remote FAT
Strong Leadership
Coordinates between key stakeholders
Drives on-time schedule completion
Expects the unexpected
Coordinate Communications
Ensure platforms are compatible
Strategize formal and informal communication during the process
Technology
Choose an intuitive video conferencing platform with break-out rooms
Employ chat capability for informal check-ins and quick questions
Design and Materials
Ensure design is finalized prior to FAT
Verify test materials are present at vendor site
What is FAT?
FAT is performed at a vendor facility prior to shipment of utility systems and manufacturing equipment to final installation site to verify the construction of the system meets the end user's needs.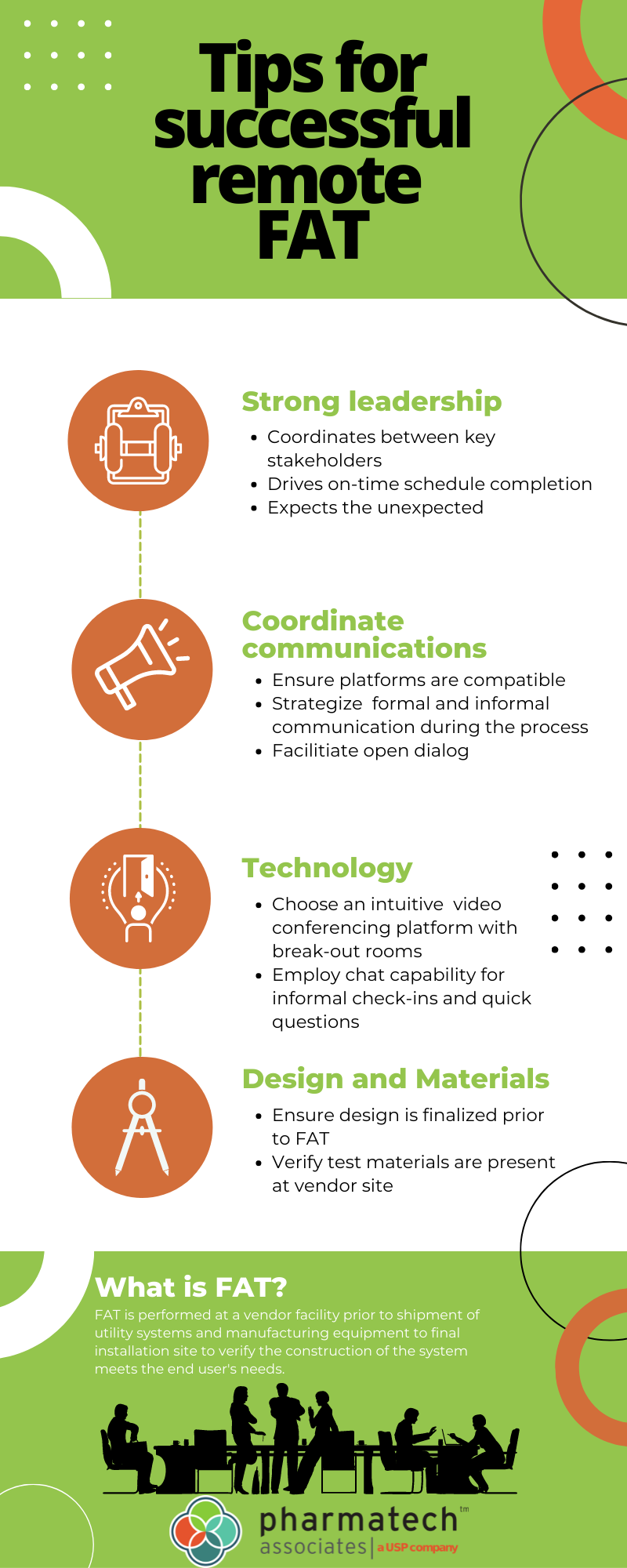 You may be interested in the following article:
A Comparative Framework Between New Product and Legacy Product Process Validation
This paper is a comparative analysis between the application of the FDA Process Validation Guidance (2011) to new products and legacy products.