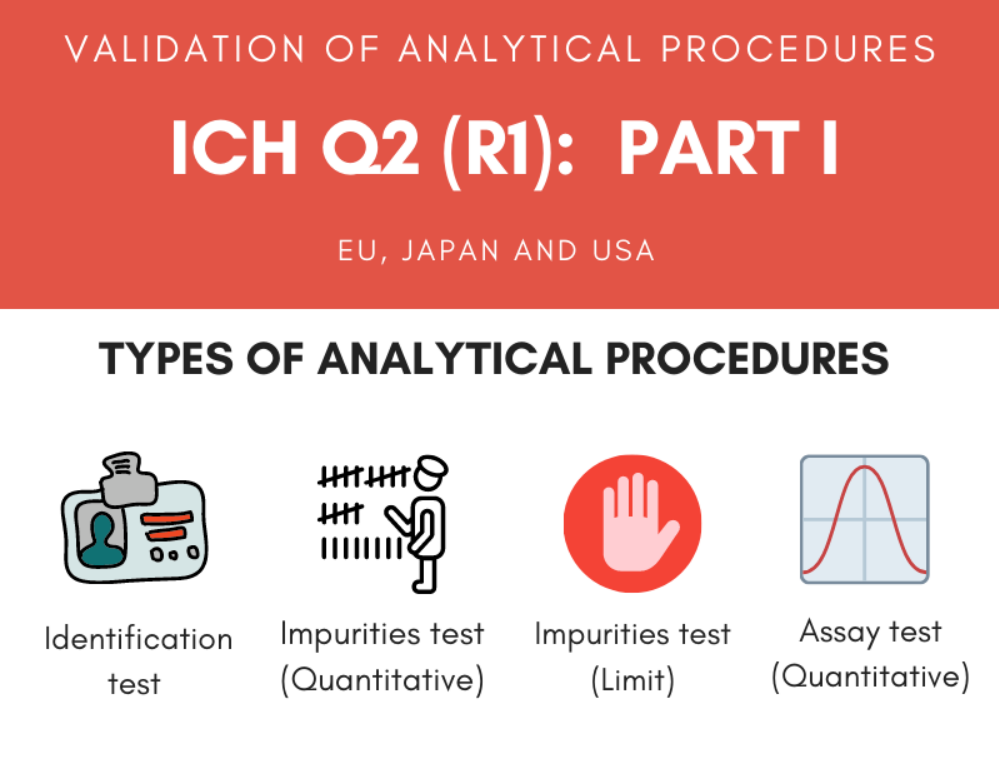 Validation of Analytical Procedures: Part 1
Types of Analytical Procedures
Category I: Identification Test 
To ensure the identity of an analyte in a sample.
Comparison of a property of the sample to that of a reference standard.
To differentiate compounds of closely related structures which are expected to be present.
Category II: Impurities Test (Quantitative)
Quantitative determination of impurities.
Determination of impurities in a drug substance or degradation compounds in drug product.
Category II: Impurities Test (Limit)
Limit control of impurities.
To accurately reflect the purity characteristics of a sample.
Related substances, residual solvents content, heavy metals, etc.
Assay Test (Quantitative) 
To measure the analyte present in a sample.
Quantitative tests of the active moeity, major components of the drug substance (DS)/drug product (DP).
Potency assay, content uniformity.
Dissolution: determination of the performance characteristic (drug release) of the product.
Once the analytics method type/category is assessed, determine which validation parameters should be evaluated.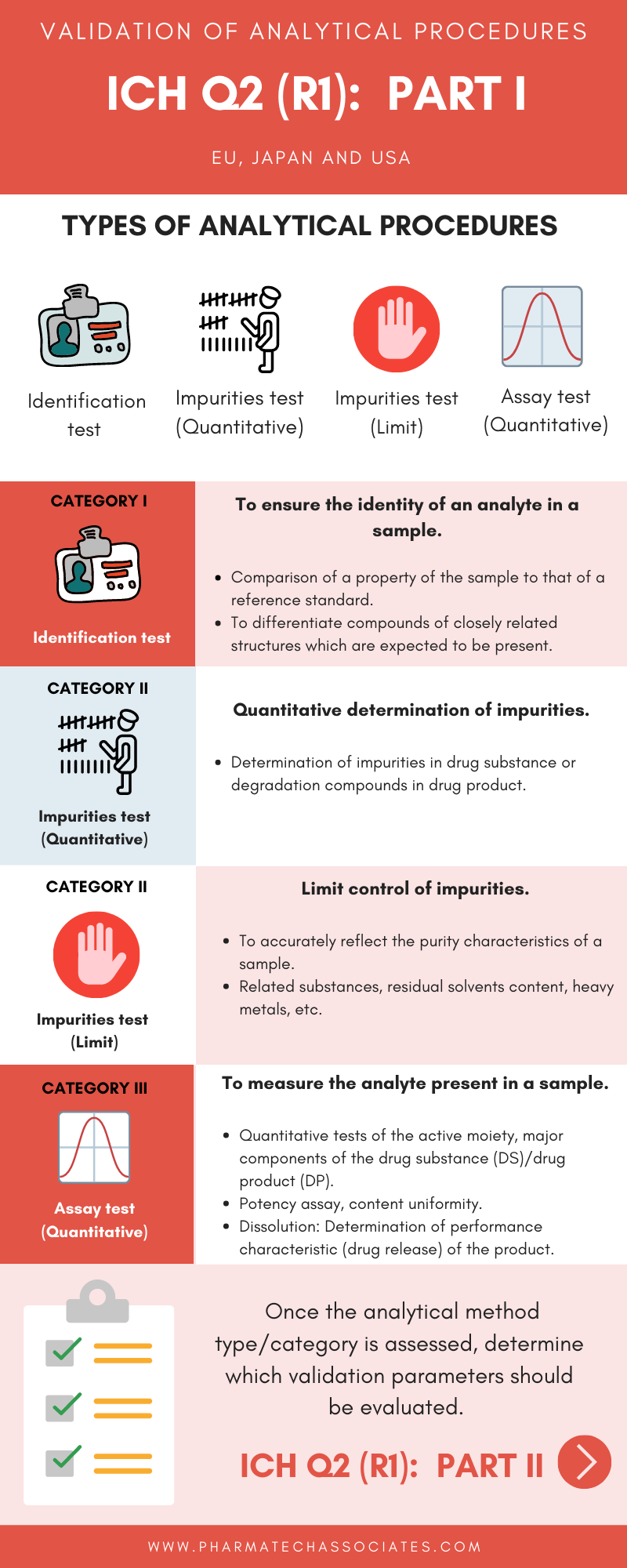 You may be interested in the following article:
A Comparative Framework Between New Product and Legacy Product Process Validation
This paper is a comparative analysis between the application of the FDA Process Validation Guidance (2011) to new products and legacy products.