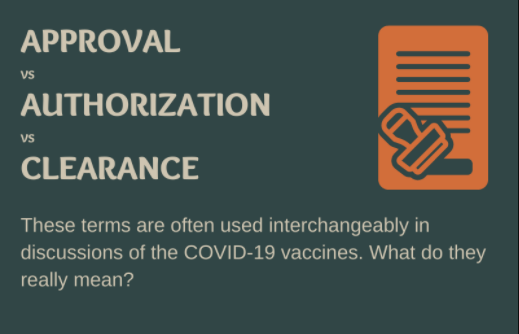 What is the difference between approval, authorization, and clearance?
Approval vs Authorization vs Clearance
The terms "approval," "authorization," and "clearance" are often used interchangeably in discussions of the COVID-19 vaccines. What do they really mean? Let's take a closer look.
Authorization
An Emergency Use Authorization allows for the short-term use of a medical product.
The FDA expects that the sponsor will be building a formal Biologic License Application (BLA) for when the public emergency has passed.
Approval
"Approval" refers to the approval of a full application package:
Pre-Market Approval (PMA) for medical devises.
New Drug Application (NDA) approval for small molecules.
Biologics License Application (BLA) approval for biologics, including vaccines.
Clearance
Clearance is a more abbreviated process than an approval
Clinical trials for small molecules and biologics are considered "cleared" if the FDA does not provide negative feedback within 30 days of the Investigational New Drug (IND) application.
A medical device that is not novel and similar to an already approved device undergoes a process known as 510(k) clearance before entering the market.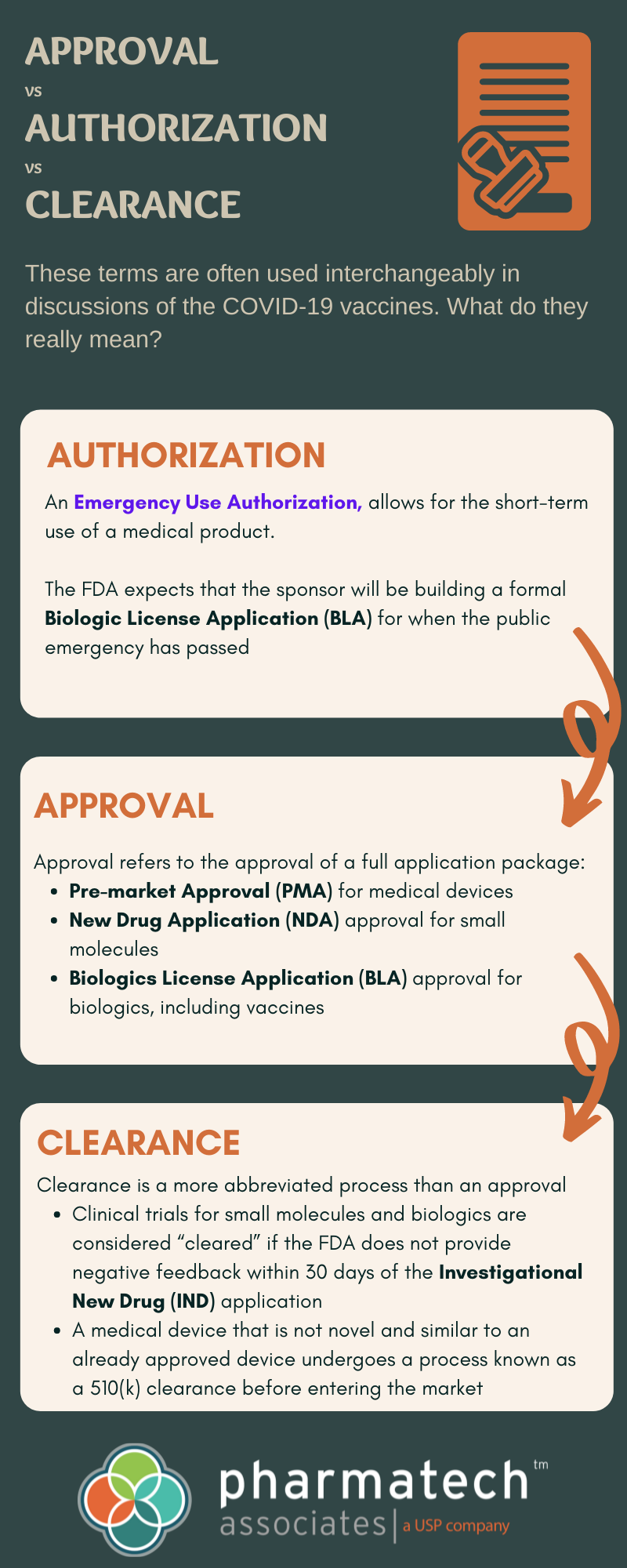 You may be interested in the following article:
A Comparative Framework Between New Product and Legacy Product Process Validation
This paper is a comparative analysis between the application of the FDA Process Validation Guidance (2011) to new products and legacy products.